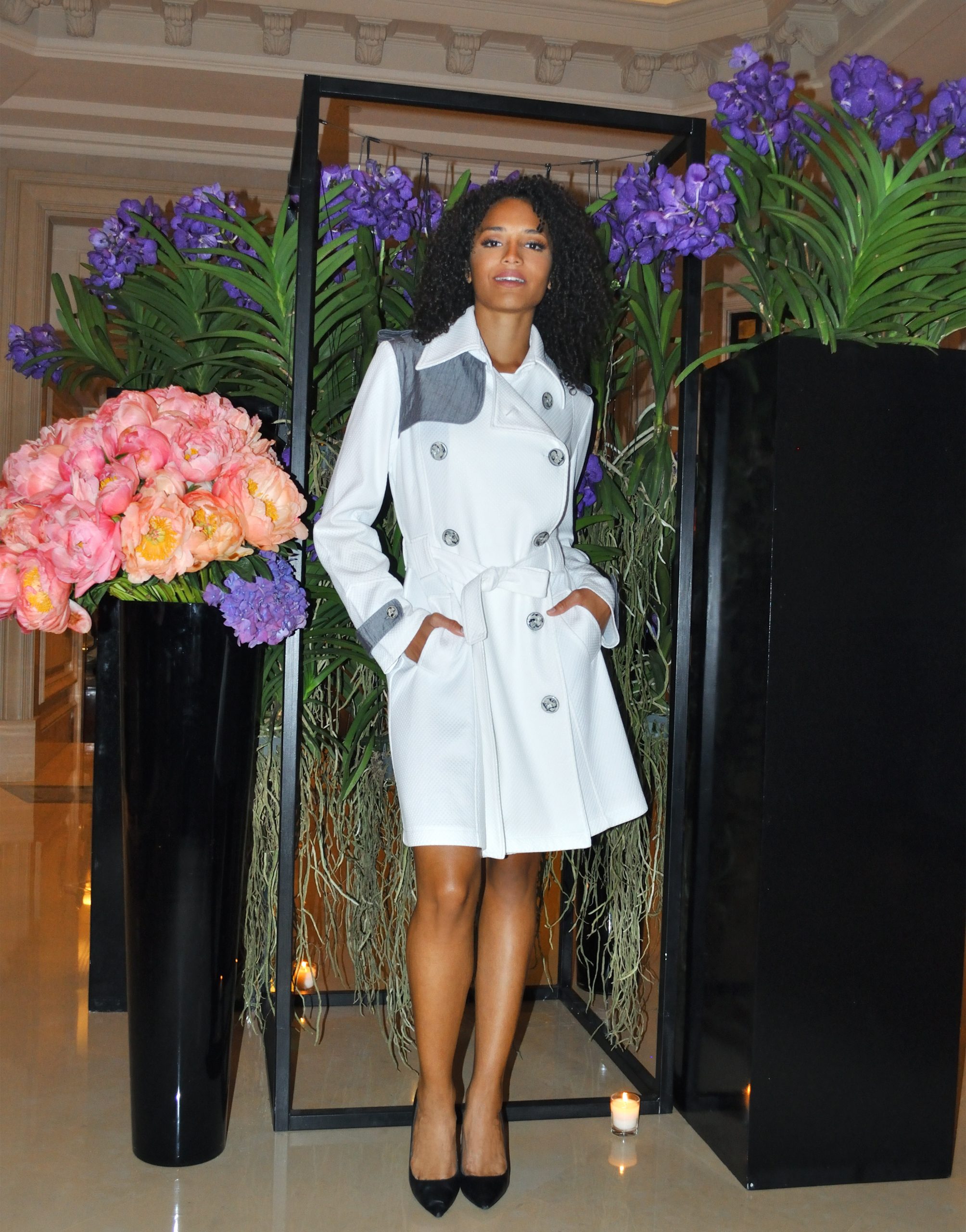 At RKF's, we especially relies on innovation, audacity and creativity that form an integral part of our DNA; this is expressed in many different ways. We consecrate a significant part of our revenue to innovation and also Research & Development through our specific in-house department. In 2017, we won the Golden A' Design Award for "Timeless®". Our CEO, Riadh Bouaziz explains, "We needed two years to develop this new fabric that is both more resistant and lighter while delivering absorption capacities that are 5 times greater than a classic terry cloth."
These intrinsic qualities not only provide more comfort and generate 80% savings in laundry costs because bathrobes are not as voluminous (which, by the way, is also a positive aspect in terms of sustainable development as more bathrobes can be machine-washed at the same time), they also encourage the creation of new bathrobe designs.
So RKF designers created an elegant bathrobe that resembles a trench coat, a fashion item in its own right. It was, for that matter, under the title "Innovative fabric for elegant bathrobes" that we won its award.
Dreamsoft® is another fabric developed by RKF, already mentioned in the Spa & Wellness section. Its characteristics earn unanimous support for the following reasons :
Lighter than terry toweling but with the same qualities of absorption.
Up to 40% savings on laundry costs, compared to classic toweling fabric.
Over 60% higher quality than classic toweling fabric. Silky to the touch, incomparably ultra-soft.